The Bunny Tonic Cocktail is a great Easter drink to enjoy on a nice spring day. The sweetness of the carrot and orange cut perfectly by a little spice of ginger and the texture carries just a little weight like a light cream.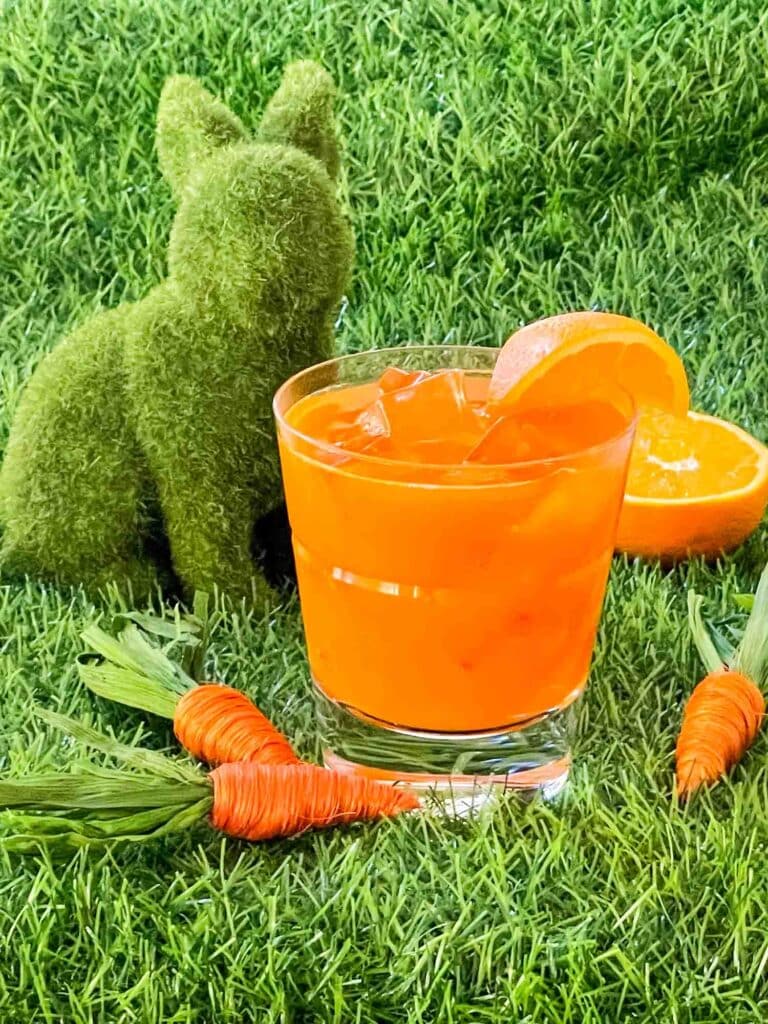 What is a Bunny Tonic Cocktail?
The Bunny Tonic is vodka based cocktail with ginger beer, carrot juice and orange juice. The carrot and orange flavors really meld well with a nice ginger finish that helps cut with the heavier weight and sweetness of the drink.
Origins
I wanted to make a drink that embodied Easter and spring flavors. Started with the idea of a screwdriver and added carrot juice which you don't see often in cocktails. It was missing something though. I always enjoy a little spice finish and the ginger beer brings it.
INGREDIENTS
Vodka
Ginger Beer
Carrot Juice
Orange Juice
Equipment
Mixing Glass
Cocktail Glass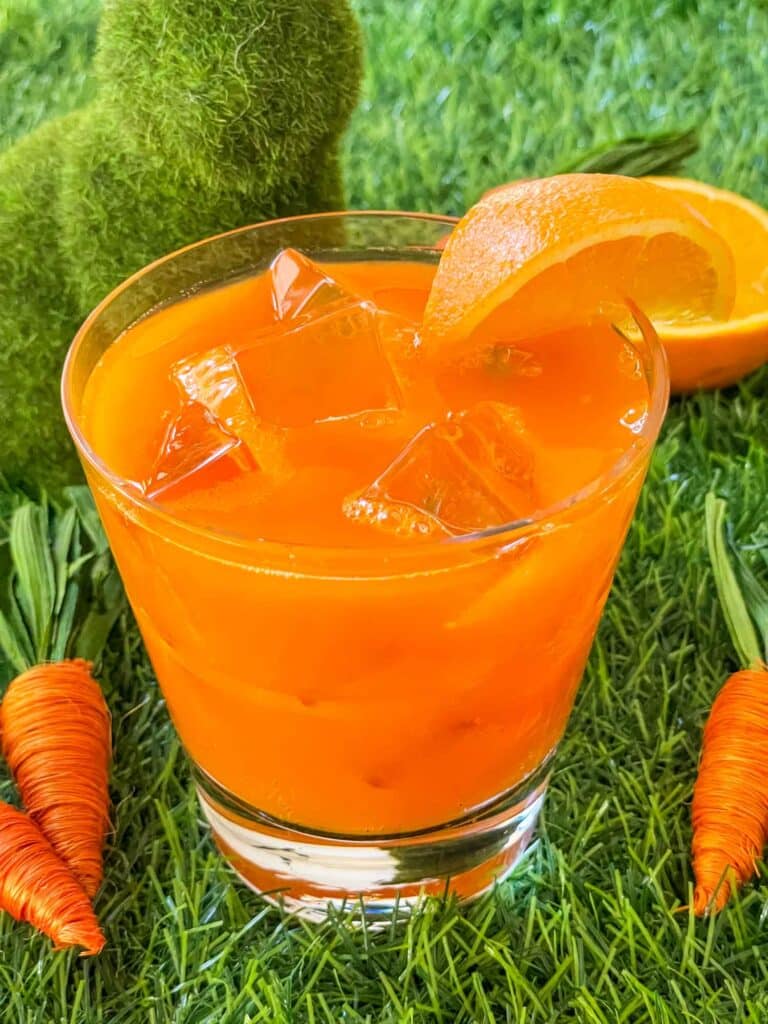 Instruction Overview
Grab mixing glass and add juices and beer.
Put ice in cocktail glass and pour vodka over.
Pour juices in cocktail glass.
Enjoy
FAQ
Can I substitute Gin?
Can I substitute Tequila?
Either of these are options but they will alter the flavor. Vodka is mainly flavorless which lets the juices and ginger shine.
Can I use a ginger Vodka instead of beer?
This is a great way to lighten it up. I would put an extra ounce of each the juices and vodka to level it out without the beer.
What is the best Vodka to use?
You can use your lower shelf vodka for this one since the flavors of the other ingredients are strong enough.
The Olive Twist
The juices really come through in this drink. The Carrot really shines the most with a ginger after tastes that cuts the heaviness. You could swap in a tequila or gin here but that really changes the profile. Overall if you want lighten it up a little more you can cut it with a little tonic/club soda.
Bunny Tonic Cocktail
Equipment
Jigger

or measuring spoons

Mixing Glass

Serving Glass

Ice
Ingredients
2

ounces

carrot juice

(1/4 cup, 4 Tablespoons)

1

ounce

orange juice

(2 Tablespoons)

2

ounces

vodka

(1/4 cup, 4 Tablespoons)

3

ounces

ginger beer

more or less as desired
Instructions
Add both the carrot and orange juices in a mixing glass.

Fill your drinking glass with the ice.

Add the vodka over the ice.

Pour the juice mixture in about half way to 2/3 up.

Top off with ginger beer.

Garnish with carrots and/or orange pieces if desired.
Notes
The exact size of your serving glass will determine if you have leftover juice or not. To keep the right ratio, we mix the juices separately first so there is space for the ginger beer.
Not a ginger beer fan? Use lemon lime soda or club soda instead.